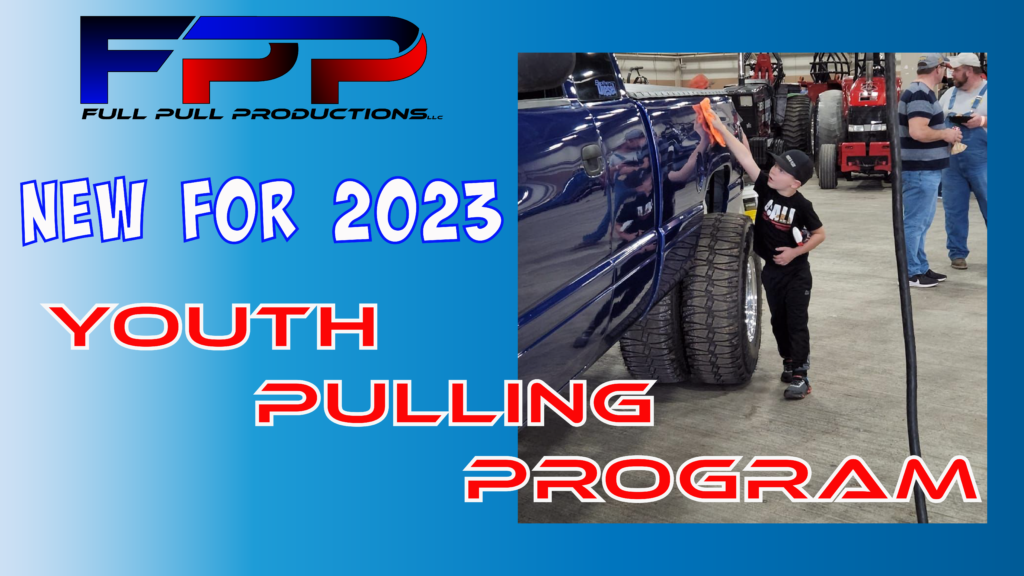 It is with Great Excitement and Anticipation for over a year now that we introduce you to the newest program that Full Pull Productions has to offer. The Youth Pulling Program…..a first in the sport. Looking towards the future and the sustainability of our sport, we felt it was imperative to get the next generation of youth involved in this great family oriented sport. The youth Pullers will be a part of the big show in front of the whole crowd at each of these events. (unless there are weather related issues).
All the youth who participate in the program will be invited to our year end banquet where they will receive Hats, t-shirts, and more for their participation throughout the year. Thanks to Nate & Natalie August of Nate August LLC for their contribution to the year end awards for the Youth Program.
Please keep an eye on our Facebook page and website for specific events that will offer this class in 2023. Below is a list of events that are already scheduled for the Youth Program.
May 20 – Westmoreland Power Pull
June 3 – Diesel Days – Butler Farm Show
June 17 – Keystone Nationals – Brookville,PA
June 24- Geauga Power Pulls – Burton OH
July 22 – Raceway 7 Power Pull -Conneaut, OH