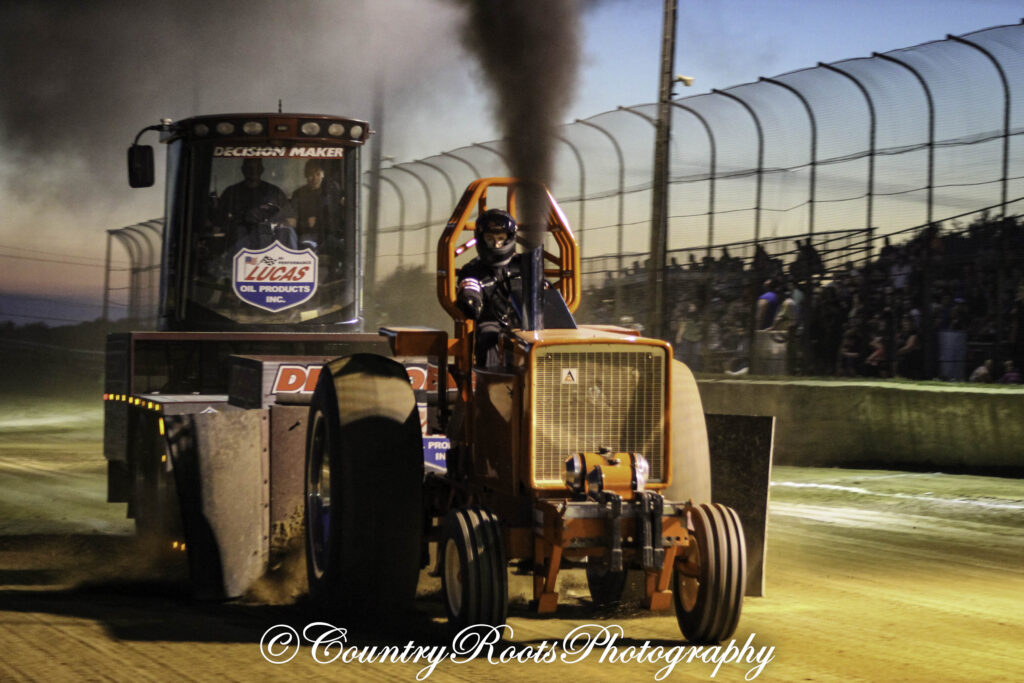 Classic Super Stock

TRACTORS
Now in its Tenth year with USA-EAST, the Classic Super Stock class has become a mainstay with the regional series. With loads of different types of tractors producing a myriad of colors on the track this division showcases the ingenuity of the various owners and brings a very interesting array of pullers to the track.
Classic Super Stock Tractors emanated from the Central Ohio Pullers as their Division Five class. These tractors by their name must have been built prior to 1975 in order to be legal in this class. The class runs at 7700 lbs. and is permitted to run an engine with a single turbocharger up to 531 cubic inches. A number of other specific rules apply to this class with USA-EAST.
The 2022 point champion is Tucker Urban.
Classic Super Stocks were sponsored by Hubner Seed again in 2022. Hubner Seed and their regional representative Lamar Denlinger from Sugarcreek, Ohio provide a vital link between the agricultural community at large and the sport of tractor and truck pulling.
The success of the Classic Super Stock Tractor division has paved the way for this class to play a more integral role in USA-EAST pulling in the future.