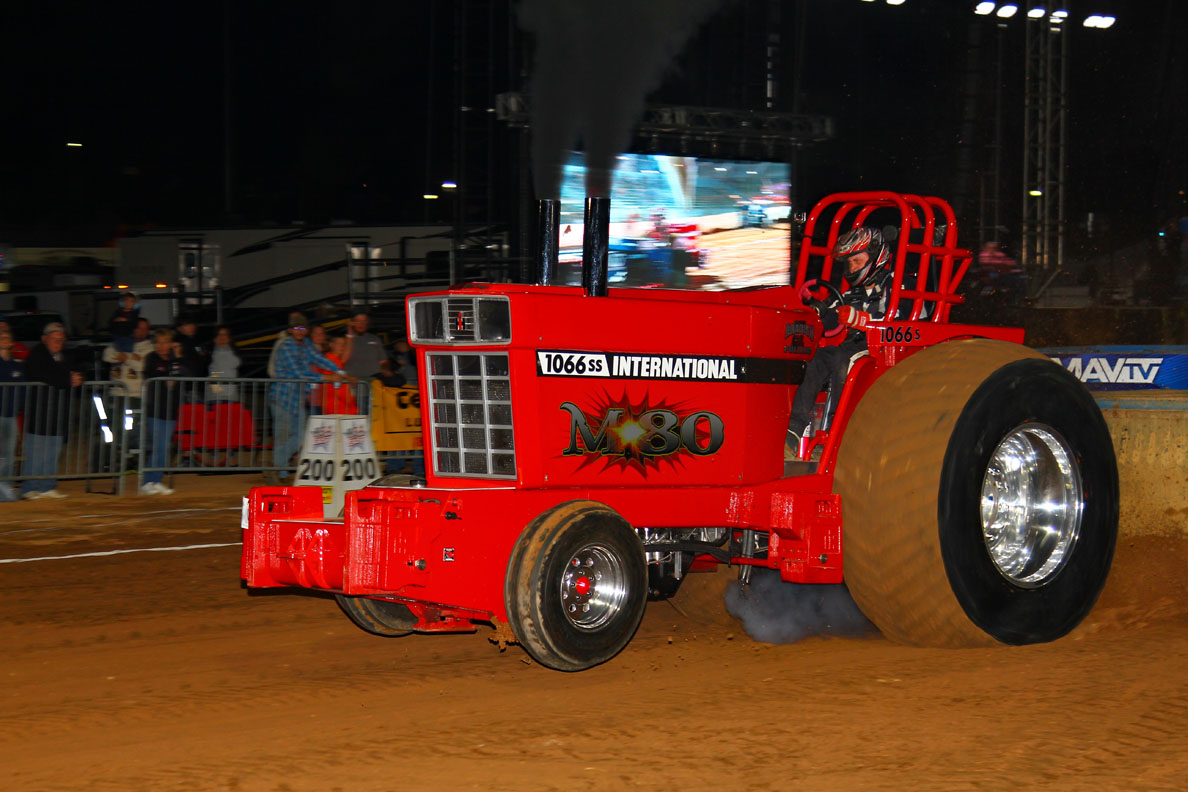 The Smokers' is made up of two divisions of the strongest running tractors in the eastern United States and the mid-western United States. The Pro Stock Tractors run at 10,000 pounds and must adhere to the same rules as the Pro Stocks running on the national circuit. Also in the class are Super Stock Tractors that may only weigh up to 9,500 pounds. Pro Stocks can only utilize a single turbocharger while the Super Stockers are permitted to have up to four working turbochargers. There is also a place for Super Stock tractors running on alcohol, but they must run with decided handicaps. Tractors on alcohol will weigh 9500 pounds but are limited to two chargers and 504 cubic inches with no overhead cams allowed for these clean burning machines. Triple charger Alky tractors are welcome to participate however these machines are handicapped by weight.
In 2021 the "M80" International owned by the Bradish Team of Ruffsdale, Pennsylvania was the champion. Mark Bradish was the driver in 2021 and took the tractor to a very impressive win at the Bloomsburg Fair in Bloomsburg, Pennsylvania to 'seal the deal'. "Recycled Red" was a former "Smoker Series" champion. The Super Stock tractor has a 540 cubic inch International engine with four turbos.
This class of competition will be scheduled on a very limited basis at only the largest venues in the states of Pennsylvania and Ohio during the summer of 2022. 'The Smokers' will be designated as a special USA-EAST division for the upcoming season. This class is open to any tractor that can meet the rules and pass tech inspection.