Limited Pro/Super Farm Tractors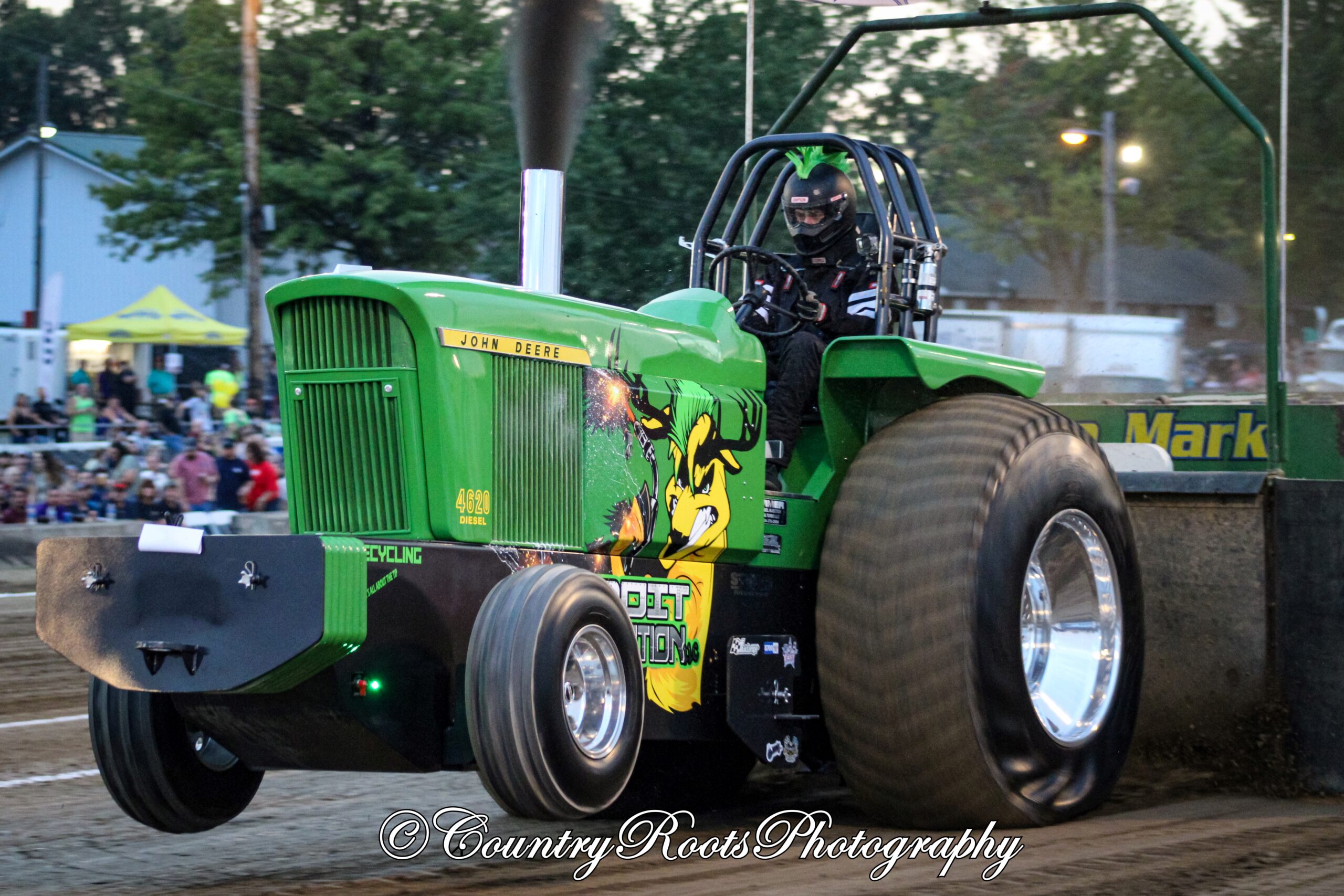 The LP/SF class is made up of two divisions of the strongest running tractors in the eastern United States and the mid-western United States. The Limited Pro Stock Tractors run at 8,700 pounds and must adhere to 540 cubic inch engines and an A Pump, and a max 4.5″ exhaust side turbo. Also in the class are Super Farm Tractors that may only weigh up to 9,500 pounds. Super Farm Tractors can only utilize a single 3″x 3″turbocharger and 640 cubic inch engines.
In 2022 the "The Bandit" John Deere 4620 owned by Devin Riggin from Vanderbilt, Pennsylvania was the champion. The tractor and driver combination was nothing short of impressive in 2022 winning a total of 14 events. Devin runs his own business "Bandit Fabrication" and does a lot of work on pulling tractors throughout the eastern US.
This class of competition is the Premiere Tractor Class with Full Pull Productions and USA East Sled Pulling.