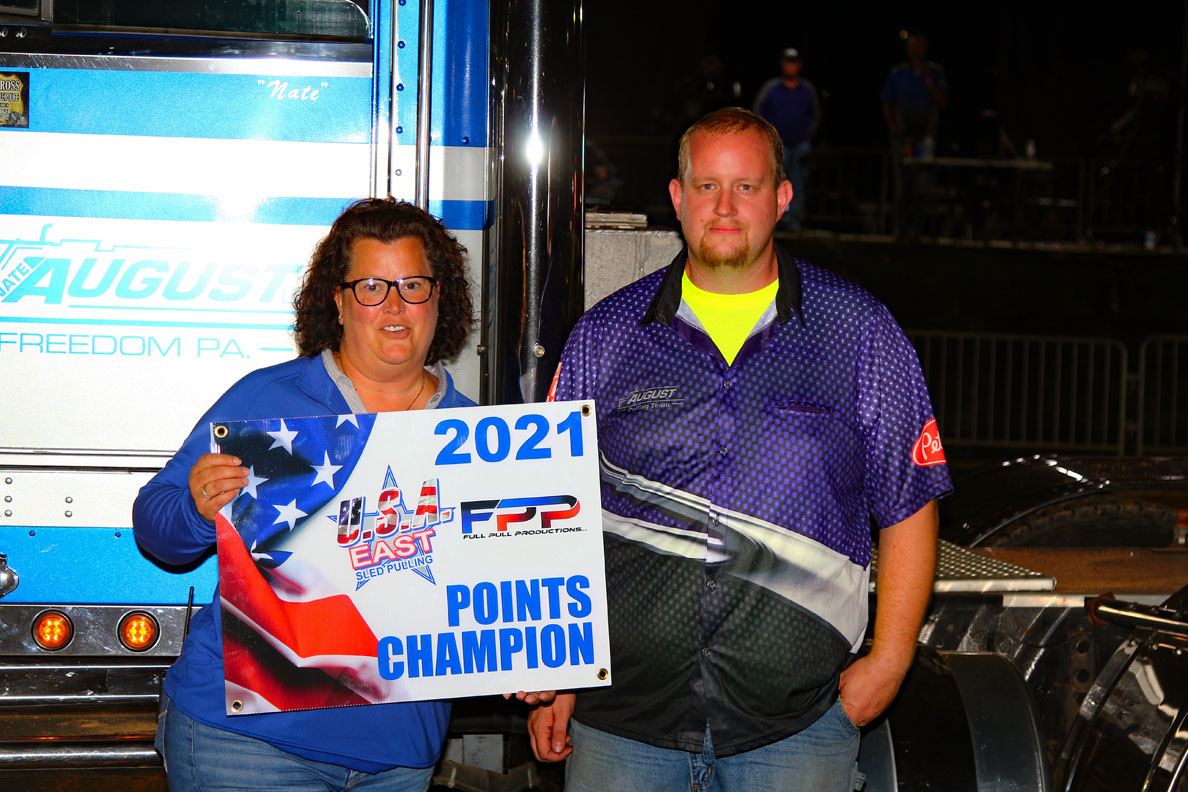 The popularity of the national Big Rigs Pulling Series over the past twenty years has created a need for another level of semi truck pulling with USA-EAST. The 'Pennsylvania Posse' was developed to fill that need. Over the years this class has produced some very strong semi trucks that display awesome power when hooked to the sled. And over the years a number of the PA POSSE semis have moved up to compete with the Big Rigs.
Semi trucks in this class are required to be licensed for the highway and must be able to be driven on the highway. But most of the top trucks are 'purpose-built' and rarely if ever haul a load on the highway. As members of USA-EAST these PA POSSE trucks are exempt from the licensing rules but are required to have complete safety equipment (same as the Big Rigs) in order to compete.
Cen.Pe.Co. Lubricants and fuel additives is the primary sponsor of the PA POSSE Semi Trucks this season. Cen.Pe.Co is the 'fuel additive of choice for the Big Rigs Pulling Series!"
Nate August of Freedom, Pennsylvania is the 2021 Champion with the "PA Posse" Semi Trucks. His beautiful Kenworth with CAT power named "Work N Progress" had a number of wins in 2021 while taking the top spot. Nate has decided that in 2022 that he is moving up and will be competing in the Big Rigs Class.