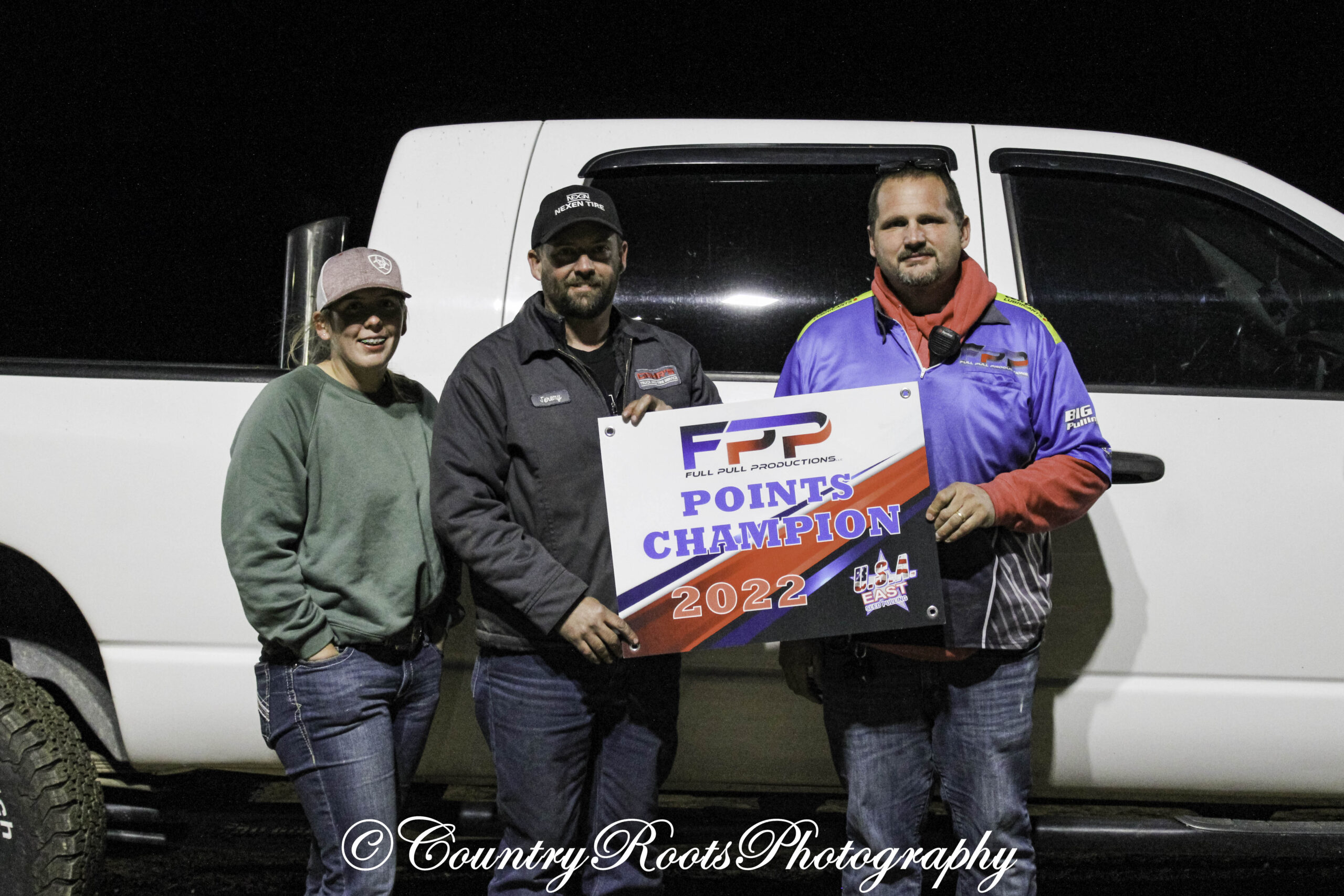 Triple Crown Series 4x4 Trucks
The Triple Crown Series began in 2017 and has grown into the 2022 season with sixteen hooks offered to trucks in this division with USA-EAST. This class was directed at the huge number of owners who want to compete at USA-EAST pulls but are restricted as to how much money that want to put into their 'daily driver'.

A USA-EAST special membership is required to collect points in 2022. The eventual class winners were honored at the banquet and received a trophy and a banner at the end of the series. There was not a class sponsor for these entry level divisions.

TRIPLE CROWN GAS: Kevin Nemeth from Conneaut Lake, Pennsylvania claimed the top spot with his 1978 Ford with 460 cubic inch Ford power. His all white truck was named "Casper". Nemeth was the winner at numerous hooks this season including the finals at Weaklands. It came down to the wire at the last event with David Ellenberger coming into the event tied.

TRIPLE CROWN DIESEL: Jeremy Gahr took the diesel end of the series championship winning 11 of the 19 scheduled hooks with his CumminsPowered Dodge he calls "Government Stimulated".