THREE CHAMPIONS TO BE CROWNED AT TRI CITY RACEWAY PARK
Saturday night – September 30 – will be a huge night for

U

S

A

-EAST Sled Pulling as three different champions will be determined during the sanctioned pull at Tri City Raceway Park near Franklin, Pennsylvania.
HOT ROD V-8 TRACTORS

– Two tractors are currently tied for the top spot. John Pitts from Minerva, Ohio has his "Outlaw Alice" a AC-D17 with Chevrolet power sitting atop the point race but he is tied with Dean Kibler, a former champion from Hanoverton, Ohio who drives the Case 600 named "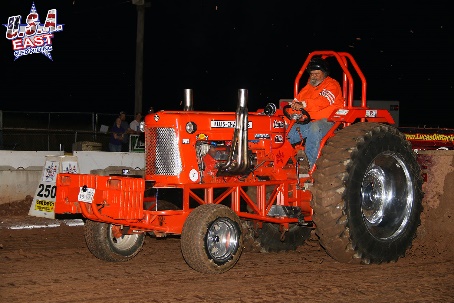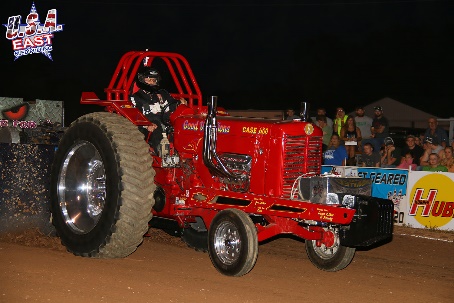 Good Vibrations" and is tied for the top spot

. And on

ly seven points back lurks last year's champion Oscar Trbovich from Waynesburg, Ohio with

"Freaky Farmall" featuring 427 SOHC Ford power in a Farmall.
LIMITED PRO/SUPER F

ARM

. That point race is already decided as John Lorenz from Dover, Ohio has pushed his IH966 to a sizeable point advantage. Lorenz has enjoyed the luxury of going through the entire sixteen event season without missing a pull due to breakage – the only tractor in the class to attend 100% of the series events in 2017. Second is Donny Hebethal from Ford City, PA with                            "Mechanically In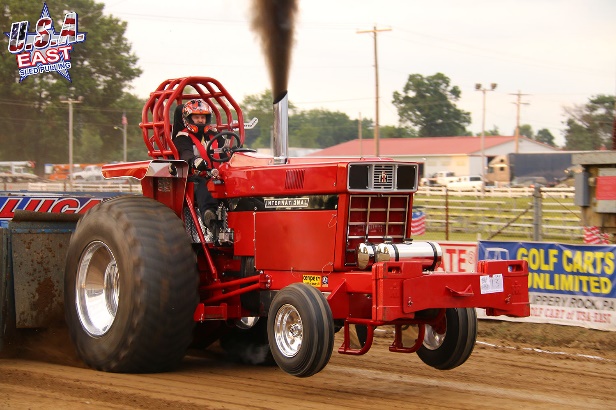 clined" coincidentally the exact same IH966 Limited Pro stock design
SUPER STREET GAS 4×4 TRUCKS

. Another very close race has shaped up in 2017 as last year's champion, Mark Petros from Herminie, PA, clings to a four point advantage with his "Public Enemy" Dodge. Right on his heels is "Tragic Magic" from the Jeff Mitchell Pulling Team of Salem, Ohio – a 1977 Ford with 540 cubic inch Ford  Power under the hood and driven by Justin Mitchell…And Only 6 Points back is the Ungertaker" Chevy from New Stanton, PA and Ronny Unger.


==========================================================
In addition to these three 'Finals' classes the huge pull at Tri Ci

ty Raceway Park will also feature the USA-EAST "Run What Ya Brung" trucks and the highly popular Open 2.6 diesel 4×4 trucks as well as a non-sanctioned division for Street Licensed Diesel 4×4 trucks using the '17 rules for the

Triple Crown Series

with no front mounted weights permitted.

All of the action at Tri City gets underway at 6:30pm using Richard Love's "Decision Maker" weight transfer machine.
Information line: 1.888-FULLPUL