OHIO SPEEDWAY SERIES ANNOUNCED
SEMI TRUCKS TO BE THE STARS IN 2019
 The all-new "Speedway Series"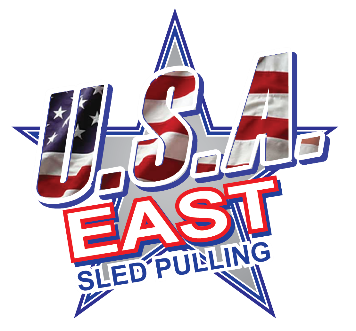 with the USA-EAST Semi Trucks as the featured divisions will take place in eastern Ohio in 2019. This series was developed after the new owners of Mercer Raceway Park made the decision in December not to renew their contracts with Full Pull Productions. This caused two choice dates to come open on the schedule which had to be filled. Immediately the FPP team went to work to develop alternate but nearby events to take the place of the two highly popular pulls that took place in previous years at Mercer. Rick met with five different race track facilities over the holidays in order to introduce the all-new Ohio Speedway Series. And at this time two brand new events have joined with Full Pull Productions for 2019 with at least two additional Ohio based events pending. Now fans can make their plans to see the incredible Big Rigs at some new close to home facilities.
RACEWAY SEVEN – Conneaut, Ohio – July 20

USA-EAST and Full Pull Productions will bring their first sanctioned pull to Raceway Seven in Ashtabula County for one show on Saturday, July 20. Raceway Seven is located just a few miles south of Interstate 90 on Ohio Route 7 and only ten miles from the PA/OH line. Raceway 7 has established itself as the premier Friday night racing facility in Northeast Ohio and NW Pennsylvania and has great concessions since one of the owners owns a huge meat market in nearby Pennsylvania. This USA-EAST sanctioned event will showcase one of the 'SIX PAK' performances with Big Rigs as well as a full class of street licensed semi trucks and a complete sanctioned class from western New York of the Alky/GAS/Diesel Light Limited Super Stock Tractors. Other classes will be added to this program.
SHARON SPEEDWAY – Harford, Ohio – September 14
 Our highly successful USA-EAST Super Pull will move some twenty miles west in 2019 to its new race track home at Sharon Speedway in Hartford, Ohio. The date will be the same is i

n previous years now on Saturday, September 14. All three semi divisions – Big Rigs and PA Posse and Street Semis will come together for the first time as semi-truck fans can finally try to get enough of the big trucks in one huge program. Sharon Speedway is the state-of-the-art speedway in the Penn-Ohio area and is located just ten miles north of I-80 at the Flying J Truckstop in Hubbard, Ohio. Sporting a huge covered grandstand with an awesome array of concession stands Sharon Speedway plays host to some of the top-rated auto racing in the region every Saturday night. Other USA-EAST divisions will be added to this already jam-packed powerful program.
The Big Rigs Pulling Series is the oldest modified semi truck division in the United States and was originated in 1991 by Full Pull Productions. The series is sponsored by Cen.Pe.Co. Lubricants and Fuel additives from the Central Petroleum Company of Wolcott, Iowa and Cleveland, Ohio and by MAC Trailer of Beloit, Ohio and Alliance, Ohio. The series is sanctioned by USA-EAST Sled Pulling a division of Full Pull Productions of Jamestown, Pennsylvania.