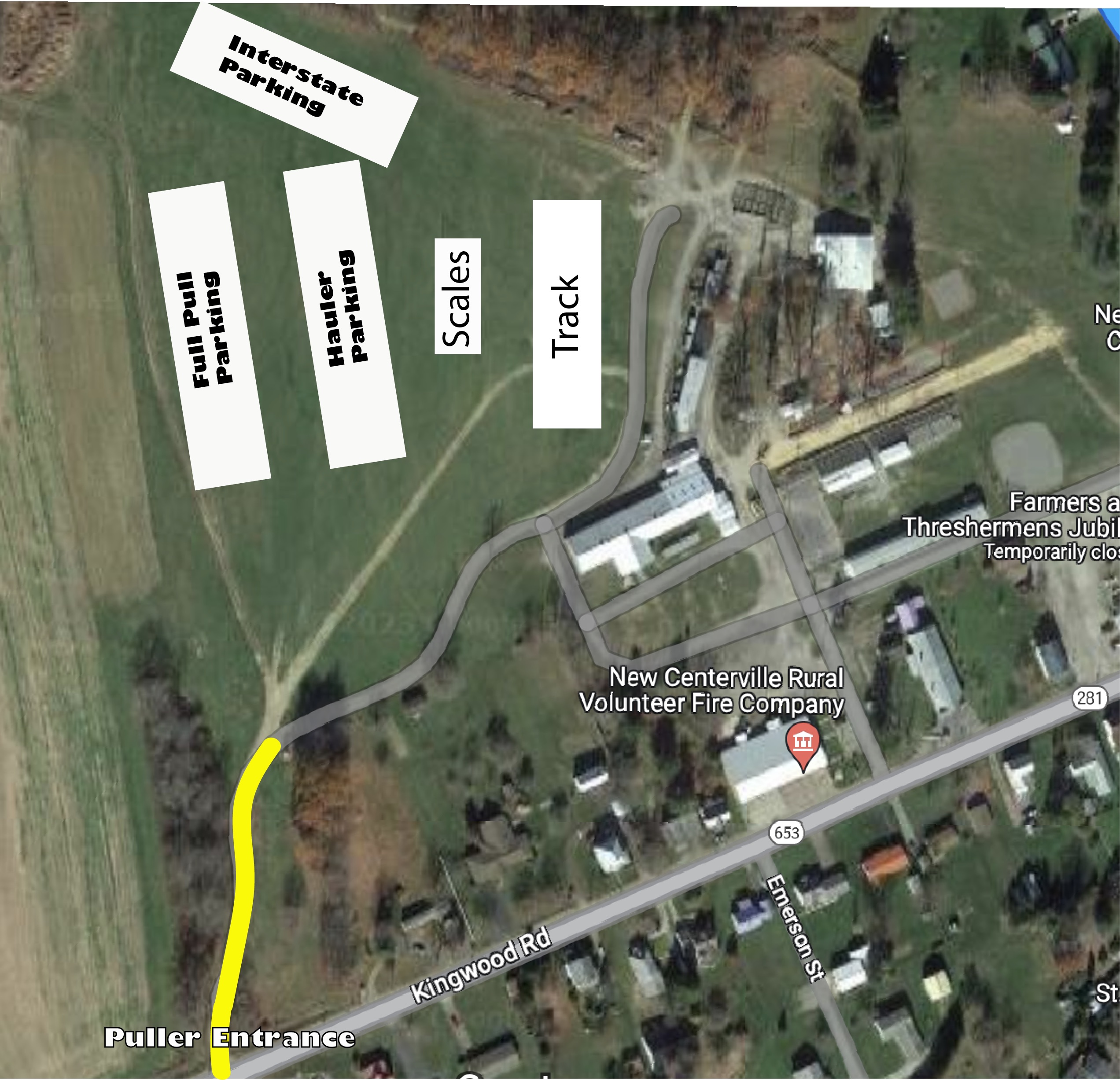 PULLER INFORMATION FOR THE FIRE CRACKER 300 AT New Centerville, PA
Please Pre-Register tonight by Midnight. If you have to register on site you must be registered by 5:30. At this time Registration will close followed by the drivers meeting at 6PM. Lineup will follow with the first vehicles hooked to the sled on the track ready to go by 6:50.
***Pullers will still need to stop by the entry trailer to pay their hook fee and receive their draw numbers. Both Friday and Saturday number will be drawn on Friday. Full Pull Pre-committed members will still need to stop by and get their draw numbers. Look for the Silver Registration trailer with the Can Pe Co Flag. If you are running late please call registration at 724-454-7948.
FPP TRACK –
CHAOS LIMITED PRO/SUPER FARM TRACTORS
CM PULLING TIRE BLOWN MINI RODS
WARREN DIESEL RUN WHAT YA BRUNG
KECKS PRO STREET 2.6
INTERSTATE PULLERS:
7800 MODIFIED TRACTORS
8700 MOD TURBO TRACTORS
MODIFIED TWO WHEEL DRIVE TRUCKS
4500 MINI TRUCKS
**Class order for the Saturday session will be set on Saturday morning.
PULLER PARKING: Please see the map for parking. We will be on site by noon to assist with parking.
GPS address and directions:
3054 Kingwood Rd
Rockwood, PA 15557
From the West: Follow the PA turnpike to Exit 91 Donegal, take Rte 31 East, apron 12 miles, make a right at (Pioneer Park Campgrounds sign) Trent Rd, Follow to the Tee, make a left on to County Line Rd, Got to blinking light and make a right, go approx 1/4 mile to entrance on the right (you will go past the fire dept)
From the East: Follow Pa turnpike to exit 110, go to stop light at Harley Davidson Dealer and make a right on to rte 601, make a right onto Rte 31 west thru town, just outside of town stay in left lane, make a left and quick right on to rte 281 south, follow for approx 8 miles, after blinking light go approx 1/4 mile to entrance on the right.