In order to facilitate a timely registration and entrance into the pits we are going to PREREGISTER ALL pullers for this event. You MUST be on the invite list in order to compete in the LP/SF, RWYB, and BIG RIG classes.
YOU WILL STILL NEED TO CHECK IN AT THE REGISTRATION TRAILER TO PAY YOUR ENTRY FEE AND RECEIVE YOUR VEHICLE REGISTRATION CARD.  ALL PURSE CHECKS WILL BE MAILED FOR THIS EVENT
Canfield Event General Information and Pit Gate Information is attached in the pictures.
Entrance Map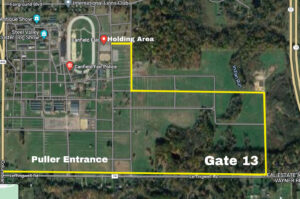 Track Layout & Parking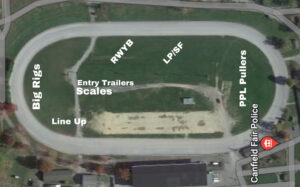 Puller Information