3.0 SMOOTHBORE DIESEL CLASS ADOPTED BY USA-EAST FOR 2019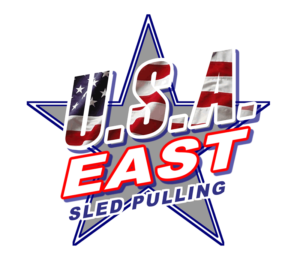 USA-EAST will use a version of the 3.0 smooth bore regional and national rules for its top-level all-diesel truck class beginning in 2019.  This class will replace the current 3.6 Pro Stock Diesel 4×4 division with USA-EAST.
The rules for the new class will permit trucks that are currently running with a 3.0 truck at other regional events in the tri-state are to compete with USA-EAST Sled Pull without any membership.  Only those trucks that wish to pull for points in 2019 will be required to become a member of USA-EAST.
"Our goal is to bring new and different diesel 4×4 trucks to USA-EAST events", said RJ Feicht Vice-President and Director of operations for the sanctioning body.  "Right now there are trucks running with the Empire State Pullers in New York that are interested in getting some added hooks here in Pennsylvania.  And we know from our 3.6 pulls this year that there are Ohio-based trucks running with either NTPA Region Two or the Ohio State Pullers who will be interested in this new series."
According to Rick Feicht, President of Full Pull Productions and the promoter for USA-EAST, "There is good chance that we will be able to expand our 3.0 smooth bore schedule to both New York and Ohio with the addition of this new set of uniform rules".
The adoption of these rules will officially end the participation of the older model 2.6 diesel trucks with the larger chargers necked down to 2.6.  This class was a mainstay at Full Pull events for more than six years and produced some great competition and some great champions.  2.6 trucks using the old configuration will not be permitted to pull in 2019.
As a part of the addition of the 3.0 division a new expanded purse will also be a part of the class with $600.00 to win at all USA-EAST events.  Entry fees will remain at $25.00 with no membership required and no 'one-day' insurance necessary to pull at any event in 2019.  A point race will be maintained and a point fund will be disbursed at season's end.
USA-EAST Sled Pulling, Inc. is a wholly owned subsidiary of Full Pull Productions, Inc.  USA-EAST is located in St. Petersburg, Pennsylvania and sanctioned nearly 50 pulling events in 2018. 
The 3.6 Pro Stock Diesel class last season was sponsored by Warren Diesel Injection of Guys Mills, Pennsylvania.
For the 2019 rules for the 3.0 smooth bore divisions please click here.