The USA-EAST Sanctioned "Run What Ya Brung" Modified 4×4 Truck class is a very competitive class of open class trucks. The rules make the class significantly more open in its complexion. Beginning in 2013 the class was opened to gas and alcohol trucks with superchargers ('blowers') that added some very strong trucks to the mix. And the rules allowed the use of Nitrous Oxide (NOS) in certain configurations. These changes were designed to allow the gas trucks and the diesel trucks to compete in the same class. And in 2017 a limited number of two-wheel drive trucks were admitted to the class.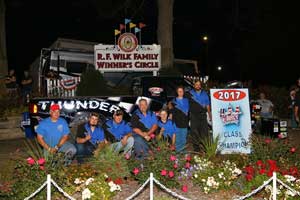 Eddie Zedreck from Chicora, PA captured the USA-East Crown in 2017 for this heavy hitting Chevrolet S-10 with 496 cubes and a 14-71 Super Charger. This combination produced nearly 2000 horsepower and the ground the truck called "Thunder'. The same truck captured the East Coast Series crown a few years earlier with a 650 cu. In. engine but no blower motor.
Cen.Pe.Co. Lubricants provided end-of-season bonus bucks to the 'Run What Ya Brung' division in 2017. The Central Petroleum Company of Cleveland, Ohio, and Wolcott, Iowa has been a consistent supporter of this class since it began.
Diesel Trucks taking on Gasoline Trucks including both 2 and 4 wheel drive trucks in a 300-foot 'free-for-all' – that is the essence of the RWYB Modified Truck division, promoted exclusively by Full Pull Productions, Inc. and sanctioned by USA-EAST Sled Pulling.
The class was sponsored by CPP DIESEL of East Millsboro, PA in 2017.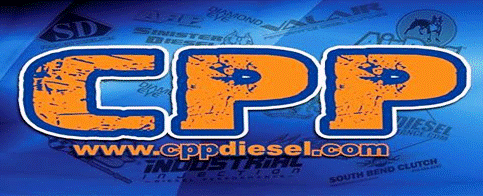 Be Sure To Support Our Class Sponsor CPP Diesel
Check them out on the web  Here