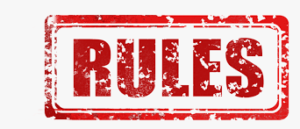 USA-EAST** is a regional sanctioning body for the sport of tractor and truck pulling. The geographic area encompassed by USA-EAST lies predominantly in the states of Pennsylvania, Ohio, Maryland and New York. Nearly 200 pullers were members of USA-EAST in 2019. The 2020 season will make the 15th year of operation of this ever-growing sanctioning association.  The office of USA-EAST is located in St. Petersburg, Pennsylvania (Clarion County).  R.J. Feicht is the principle director of USA-EAST.
USA-EAST serves as the sanctioning body for all pulling events that are conducted by Full Pull Productions, Inc. of Jamestown, Pennsylvania. The following divisions/classes will be sanctioned as a part of USA-EAST in 2020:
"Big Rigs℠ Pulling Series"(BR))
Limited Pro Stock Tractors (LP/SF)
Super Farm Tractors (LP/SF)
'Run What Ya Brung' Series – Modified Pick Up Trucks (RWYB)
3.0 Diesel smooth bore 4×4 Trucks (3.0 sb)
Super Street Gasoline 4×4 Trucks (SSG)
Hot Farm Tractors (HF)
Classic Super Stock Tractors (CSS)
Open 2.5 Diesel 4×4 Trucks (2.5)
Hot Rod V-8 Modified Tractors (HRV8)
Small Block Modified 4500 lbs Trucks (45Mod)
PA Posse Semi Trucks (Posse)
Triple Crown Series Gas Trucks (TCS – G)
Triple Crown Series Diesel Trucks (TCS – D)
 "Smoker Series℠"(9500lb Super Stock ++ 10,000lb. Pro Stock Tractors) 
**"USA-EAST" is the commonly used name abbreviation for
USA-EAST SLED PULLING, INC.