USA-EAST SLED PULLING
CLASSIC SUPER STOCK TRACTORS
ADOPTED:  November 28, 2017
The rules promulgated in these rules are intended as guidelines for the sport of Classic Super Stock Tractor pulling.   These rules have been adopted by Full Pull Productions, Inc. for the 2019 season. Nothing herein should be construed as a guarantee against injury or death to participants, crewmen, family members, bystanders or spectators.  Each participant at a Full Pull Productions' pulling event must assure that their equipment and replacement equipment throughout the season meets the requirements for this class.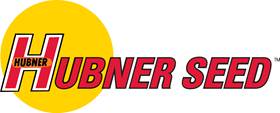 CLASS REQUIREMENTS
WEIGHT – 7700 POUNDS
If a competitor moves more than 200 lbs. of weight forward that vehicles drawbar may be re-measured and vehicle re-weighed at the discretion of the official.
AGE OF TRACTOR
1975 and older but including total run of that model.
AGE OF DRIVER
16 years or older. Under 18 must have parent or guardian consent form signed.
FUEL
Diesel fuel only, no pressurized fuel tanks.
WATER INJECTION
Water must pass propylene oxide spot test.
TIRES
18.4 x 38 maximum radials allowed
CYLINDER BLOCK OR CRANK CASE
Must be from the same manufacturer. All up graded Blocks must be approved by the committee Examples: IH 68 series 466, JD 40 series 8.1L, JD 5010 & 5020 must run 531 block, AC 516, Case 504, Ford 478, MM 504, Oliver 478 and others to be approved by the committee
ALL ENGINES MUST BE 531 CUBIC INCHES OR SMALLER
All tractors must have a cubic inch, turbo, and Safety inspection before they are permitted to compete.
HEADS
Must be from same manufacturer and must bolt in stock location without modification. No over-head cams allowed.
DRAW BAR
Draw bars must not exceed 20 inches in height or less than 18 inches from center of axle to hooking point. No part of draw bar may extend rearward beyond point of hook. Draw bars must be stationary in all directions. No clevis. Hitches must have at least a 3"x3-3/4″ hole with minimum of one inch of material around the outside. A drawbar that has provisions to be made shorter than legal length is not acceptable as a legal drawbar.
HOOD, GRILL, FRAME, TRANSMISSION, REAR END, AXLE
Must be for that make and model and must maintain stock appearance. Front ends may be homemade. Maximum wheelbase to be no more than 114″. Frames may be altered to except upgraded blocks. No cast iron engine frames.
TOTAL LENGTH OF TRACTOR
Maximum length 13' from center of rear axle to the furthest point forward, including weights. Excludes tow hook.
SAFETY EQUIPMENT
Full face helmet, Fire Suit, Wheelie bars, Roll cages, kill switches, fire extinguishers, fenders, side shields, SFI flywheels and pressure plates, scatter blanket or steel shields, no steel fans, all electric fuel pumps must be wired to the kill switch. Wide front axles. No cast iron engine frames. (ladder bars are recommended). Must have 3/8 cable around block and head. 2 Throttle return springs. 2 3/8 grade 5 cross bolts in exhaust. 3 way dump valve.  Driver must be in seat at all times while engine is running. No excessive loss of liquid onto track by a vehicle while hooked to sled unless caused by breakage. Excessive is defined as any steady or intermittent stream discharged onto the track or a spot equivalent to more than 8″ in diameter.
INJECTOR PUMPS
P 3000 series Pump maximum, one plunger per cylinder. No computerized fuel systems allowed.
MANIFOLDS
No inner coolers, no after coolers. No intercooler style manifolds.  OEM stock intake and exhaust manifolds for that series engine, alteration for turbo mounting allowed.
TURBO CHARGER:
One single stage turbo allowed. Turbo must not extend through hood.
A. Exhaust bolt pattern no larger than 2.750 in x 3. 250 in.
B. No altering of a housing to accommodate a smaller base; e.g. T-18A95 with a smaller
base welded to it. No external altering of housings. Compressor housing must be 3LM
style with 2" OD outlet.
C. A compressor measurement to be measured at the face of the wheel a maximum of 2.7 in.
The wheel may be no larger than this measurement at the inlet. Compressor housing
inlet bore to be no more than 2.75″ maximum. Tips of wheel must protrude into
opening at least 1/8". No slots or grooves. A maximum of 2 in. OD at the outlet.
D. An exhaust measurement to be measured at the face of the wheel outlet of a maximum
of 3 in. The wheel may be no larger than this measurement at the outlet. Exhaust housing
bore to be no more than 3.06″ maximum.
ALL USA-EAST GENERAL RULES APPLY
Class Chairmen:  Matt Spillman