CANFIELD FAIRGROUNDS CHALLENGE ANNOUNCED FOR JUNE 20th
Non-Spectator Three Division Truck and Tractor Pulling to be broadcast live on Pay-Per-View!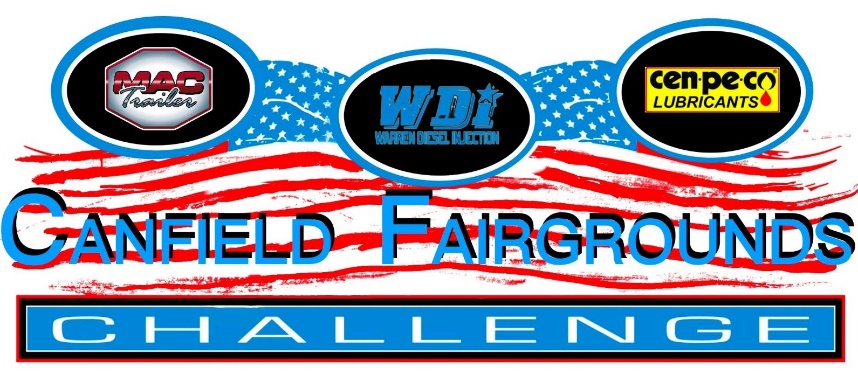 In an effort to provide and promote a starting point for our pulling sport during the current COVID– 19 Pandemic environment, USA-EAST has partnered with Warren Diesel Injection of Guys Mills, Pennsylvania and MAC Trailer of Alliance, Ohio and the Central Petroleum Company – CEN.PE.CO. of Wolcott, Iowa to undertake a first-of-its-kind event at the Canfield Fairgrounds in Canfield, Ohio on Saturday, June 20, when it presents a non-spectator, tractor and truck pull beginning at 2:00 pm. The pull will be available as a live broadcast on 'Pay Per View'.
Conducted by Full Pull Productions of Jamestown, Pennsylvania and sanctioned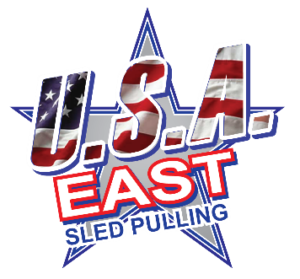 by USA-EAST, the non-spectator event for three divisions of pulling: "Run What Ya Brung" Trucks – 10,000lb Pro Stock Tractors – Limited Pro and Super Farm Tractors. The actual number of entries in each of the three classes will be determined based on the social distancing guidelines for the state of Ohio. Some added exhibitions may be made available depending on the rules in the state of Ohio in mid-June.
This pull carries a rain date of Sunday, June 21 at 2:00pm.
There will be NO general admission for this special, competitor-only, non-spectator, pulling event on the grounds of the Canfield Fair in Canfield, Ohio (near Youngstown). The fairgrounds is the scene of a number of high-powered USA-EAST and NTPA pulls in the past years and offers a great pulling surface on the infield. Only a single track will be used for this pull with Love's "Decision Maker" sleds as both primary and back-up.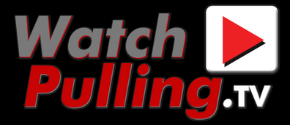 A pay-per-view will be offered through WatchPullingTV.com at a cost of $20.95. More information will be made available as we get closer to the event. WatchPullingTV is very experienced with this type of endeavor as the company has produced the PPV for the Louisville National Farm Machinery Show for the past three seasons.
Warren Diesel Injection (WDI) is a family owned business that was founded in 2010 by its present owner Jesse Warren. WDI is based out of rural northwest Pennsylvania. With his knowledge and years of testing and research, WDI now offers some of the largest competition fuel injectors for the 6.0 Power stroke platform. The "Shark Bait" Ford (6.0) is sponsored by WDI and competes in the "Run What Ya Brung" division with USA-EAST.
MAC Trailer Manufacturing of Alliance, Ohio offers a full range of trailers to fit the needs of today's changing work environments: Dump Trailers, Flatbed Trailers, Pneumatic Tank Trailers, Transfer Trailers, Straight Truck Bodies and Liquid Tank Trailers. MAC Trailer is a major sponsor in the sport of tractor and truck pulling on both the national and regional levels. Mike Conny's "MacNasty" John Deere Pro Stock is sponsored by MAC Trailer.
CEN.PE.CO – The Central Petroleum Company of Cleveland, Ohio and Wolcott, Iowa is one of the oldest and largest independent oil compounders in the United States. This means they blend their own oil. The company obtains the highest-quality ingredients (components) available, blends them together and market them under the exclusive Cen-Pe-Co brand name. Cen.Pe.Co. is the sponsor of Jordan Lustik's "Silver Bullet" Tractor.
Full Pull Productions, Inc. was created in 1987 as a production company for the sport of tractor and truck pulling. In 1991 the Big Rigs Pulling Series was added to this mix. And after stints with both the NTPA and the ATPA Sanctioning bodies, in 2005 Full Pull created the USA-EAST sanctioning arm – its own in-house apparatus to sanction events produced by the company.